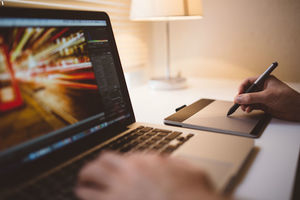 Seven digital technology projects have received grants of up to £100,000 from the Ministry of Housing, Communities and Local Government's Local Digital Fund.
The digital research and development projects will look at improving the efficiency of the planning system, predicting demand in children's social care and enabling better information sharing to drive improvements in local services.
Local Government Minister Luke Hall MP said:
Councils across the country are working to embrace digital technology to adapt, innovate and drive improvements in public services for their residents.

I'm delighted to announce we're investing over half a million pounds from our Local Digital Fund into seven more collaborative projects to boost public services for all.
For the projects, lead councils partner with at least 2 others to share knowledge and ideas. This collaborative approach is an important part of the government's Local Digital Declaration to coordinate public bodies seeking digital solutions.
Different stages of projects have different names. Discovery projects explore problems and propose possible solutions, those called 'alpha' build prototypes and test solutions, and the 'discovery' stage builds a working service for public testing.
The fund is also paying for in digital skills and leadership training for council staff.